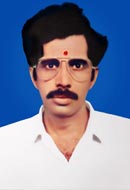 RPR Convention Centre is an ultra-modern convention centre catering to a host of events ranging from designer marriages to receptions, business meets, exhibitions, concerts and religious gatherings. Located in the heart of the city near Tirupati, RPR Convention Centre is a stunning piece of architectural marvel, fully-equipped with state-of-the-art facilities, glitzy electrical and sanitary fittings, glittering chandeliers and dazzling interiors.
Planned at 2 levels to cater to every need imaginable, RPR Convention Centre is a versatile structure with stylish which enables the 65ft x 150ft Funtion Hall, 55ft x 150ft Dining Hall and Spacious Open Lawn Stage.
The highpoint of RPR Convention Centre, is its many features which makes it one of a kind and uniquely exclusive. A perfect blend of modernity, flexibility and regal demeanor, it is the first marriage hall in the state of Andhra Pradesh, which allows it to handle heavy rush expected during meets, conventions, birthday, party meets, religious gatherings and marriages.
Run by a management team that is courteous, knowledgeable and well experienced to execute any event plans to perfection, RPR Convention Centre has the aura and grandeur to accommodate any type of function desired by discerning clients. A specialized department is on hand to cater to the needs of the client, from "requirement briefing" to "execution & delivery". Manned by event executives with the requisite experience to handle any kind of events and plan, execute and deliver what a client requires, the Center is well-equipped to cater to any event, imaginable. In addition, the centre has excellent tie-ups with various suppliers and agencies, allowing us to meet your every need.